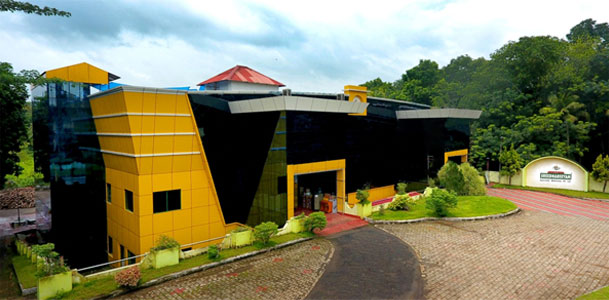 Contract Manufacturing
Sreedhareeyam Farmherbs India Pvt Ltd has all the modern amenities required to manufacture Ayurvedic medicines at the highest possible quality. Its facility to manufacture sterile herbal eyedrops is almost unmatched in Ayurveda industry. It also formulates, develops and manufactures different herbal products to fulfil the requirements of other institutions. Presently it caters to the requirements of 16 companies in India and abroad through manufacturing products on a third party basis.
The manufacturing division has all the modern facilities including a most modern sterile eyedrop manufacturing unit, fully fledged quality control department and an array of manufacturing equipments like fully Automatic Capsule Filling Machines, Blister Packing Machines, bottling & labelling machines and tablet punching machines.
Today, Sreedhareeyam manufactures a complete spectrum of over 350 ayurvedic products. This includes over the counter products, classical ayurvedic medicines and also patented prescription medicines which is being distributed all over india and also exported to different countries all over the world.
After assessing and reviewing the safety hazards, ISO 22000 : 2005 FSMS certification was awarded to the Unit in 2011, by the International Certifying Agency- BUREAU VERITAS.
The unit was GMP (Good Manufacturing Practices) certified by the Licensing Authority, Directorate of Indian Systems of Medicine in 2009 and follows aseptic manufacturing processes and stringent quality control measures.
A broad classification of different forms of products that can be manufactured on contract basis :-
Sterile Clear Eyedrops, Capsules, Tablets, Lehyams (semi-solid traditional preparation), Liquids, Powders, Granules, Hair oils, Body Oils, All classical Ayurvedic medicines