Sreedhareeyam sunetra Senior
A comprehensive eye protector that provides strength & complete protection for your eyes
buy now
Sreedhareeyam Sunetra Senior
Ageing causes natural degeneration of the eyes. The muscles in the eye weaken, leading to poorer vision and other age-related complaints. Sunetra Senior can help to counter this process and maximise the functioning of eyes. Regular use of Sunetra along with eye exercises can provide longevity to the eyes. Created after extensive research and backed by meticulous clinical trials, Sunetra is a clear eyedrop created at a pH value similar to the tears to promote daily usage.
Administering Sunetra does not cause any pain or any other difficulty & it is applicable to all type of eye strain, heaviness of eye, allergic eye, dryness of eye & redness due to dust. It soothes up the eyes, prevents infections and clears off dust particles in the eye.
play video
we take care of your eyes
How We Prepare
Natural herbs spontaneously give a refreshing feel for your eyes. Sunetra Eye Drops are prepared out of highest quality natural herbs selected exclusively to provide longevity to the eyes. The herbal ingredients are mixed thoroughly into a decoction and further processed to classical 'Arka' preparation (distilled essence) in classical Ayurvedic method. Pure Honey is added to the distilled essence and it is further buffered to a pH value (logarithmic scale used to specify the acidity or alkaline nature of an aqueous solution) similar to human tear to form a clear eye drop that replicates the functions of tears. It eventually gets bottled in the most advanced sterile class 100 automatic eye drop bottling plant.
Benefits of Sunetra Senior
Sunetra's formula has undergone extensive efficacy studies (Ocular anti-inflammatory activity, AIMS & Ocular anti-oxidant activity, AIMS) successfully. Apart from this, the dirt and bacteria which gets into eyes in today's polluted environment is cleared by Sunetra and at the same time it also avoids dryness.
Approved by the doctors' panel of Sreedhareeyam Eye Hospital which has received the Centre of Excellence recognition from the Govt. Of India, Sunetra offers a multitude of benefits like:
read more

How to use
For regular use, administer two drops in each eye of your child twice a day. In case of difficulties or minor bacterial infections, use 4 times a day. Use for clearing dust and particles in the eyes as required.
The nozzle of the bottle should not be touched by hand or with any other material.To place a hole in the bottle, first break the seal of the cap by unscrewing and opening it, and then screw-in the cap tight again so that the in-built puncher in the cap creates a hole. You should not use any other material to punch a hole in the bottle.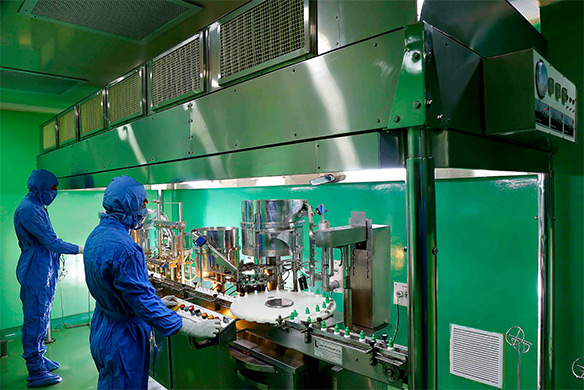 UNMATCHEDQuality & Excellence
All the raw materials & ingredients used in Sunetra are checked for quality and authenticity using the most advanced equipments like HPTLC (High Performance Thin Layer Chromatography). They are further checked to ensure the absence of toxic metals with equipments like AAS (Atomic Absorption Spectrophotometer). After formulation, the resulting solution undergoes sterile microfiltration and is then sent to the most advanced sterile eyedrop bottling facility. Because this step is the most vulnerable to bacterial contamination, the air quality in the filling zone is maintained using HEPA (High Efficiency Particulate Air) filters. The bottles used for filling is sterile after going through Gamma radiation at the origin. The final product also goes through rigorous quality tests to ensure they conform to the quality parameters laid out by the quality control department.
What are the major Ingredients of Sunetra Senior?
Sunetra is an ocean of herbal remedies that gives a strong layer of protection for your eyes. The ingredients that constitute Sunetra are:
Padmakam (Sappan wood)
The anti-oxidant properties of padmakam makes it the best ingredient that would keep bacteria at bay and also provide endless benefits through long term application.
Kathakabeeja (Clearing nut)
In Ayurvedic tradition, Kathakabeeja is used to make Anjana (paste formed medicinal mix used to treat eye diseases). It is called 'Clearing nut', because it can purify water immediately. According to Ayurvedic wisdom, it is 'Chakshushya', which means it will improve eyesight.
Harithaki (Chebulic Myrobalan)
Basically one of the three fruits known as 'Triphala' in Ayurveda, this help reduce minor problems like inflammation, redness, and eye strain. Additionally, it is a rich source of antioxidants that can protect against eye damage associated with oxidative stress.
Vibhithaki (Belleric Myrobalan)
One of the three fruits known as 'Triphala' in Ayurveda, this is considered as a eye restorative in Ayurveda, and is rich in anti-oxidants that can protect against eye damage associated with oxidative stress. It has strong anti-microbial properties too.
Yashtimadhu (Liquorice)
Liquorice is widely known to have anti-inflammatory properties. It alleviates dryness, and is specified as one of the major herbs in Ayurveda for the prolonged care of eyes.
Madhu (Honey)
Medicinal properties of honey is well-scripted in the world's oldest medicinal literatures and since ancient times it has been used to cure & prevent infections. The mechanism of honey is related to its low pH level & high sugar content that is enough to hinder the growth of microbes.
Bhimseni Kapur (Borneol)
Borneol is a common ingredient in many Chinese herbal formulas. It is actually a compound derived from dryobalanopsaromitaca, a tree that belongs to the teak family. It helps relieve the local itching & discomfort and also relieves burning. It temporarily provides a coating for relief to protect the skin from inflammation and irritation.
Jati (Jasminumgrandiflorum) & Padmakam (Caesalpiniasappan)